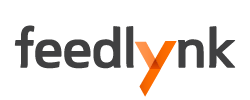 Feedlynk l Click Applications
Using a simple web-based interface, Feedlynk integrates moderated or unmoderated social media feeds from Twitter and Instagram, with your digital signage channel or live video production solution. This integration harnesses the power of social media to create a more engaging viewer experience, optimizing your connection with your audience and impacting your business goals positively.
Post your messages or photos
Post your message or photos to Twitter or Instagram using a hashtag or your own account.
Add to Feedlynk
Add the account or hashtag to Feedlynk which then tracks those feeds (with Twitter, you can add any public twitter feed). Select your desired posts. Feedlynk generates two links for Twitter (one for all posts and another for your selected posts), and a link to moderated posts for Instagram.
Download and display
Download the posts or photos using the generated links. These will be displayed on your digital signage screens or live video broadcast displays.
All your feeds in one place
Consolidate your feeds into one platform and access it anytime, anywhere.
Moderate easily.
Inappropriate comments can be damaging. Control what is displayed on your
screens.Generate two link options moderated and unmoderated content. Drive
relevant social content that helps boost your objectives.
#Accounts and @Accounts
Easily add these accounts.
Connect and engage
Everyone loves attention, especially on the screens. Use the power of social
media to reach your target audiences and build your brand or business.
Watch Our Feedlynk Video Promo

Scala Content Manager Version
Edit Page